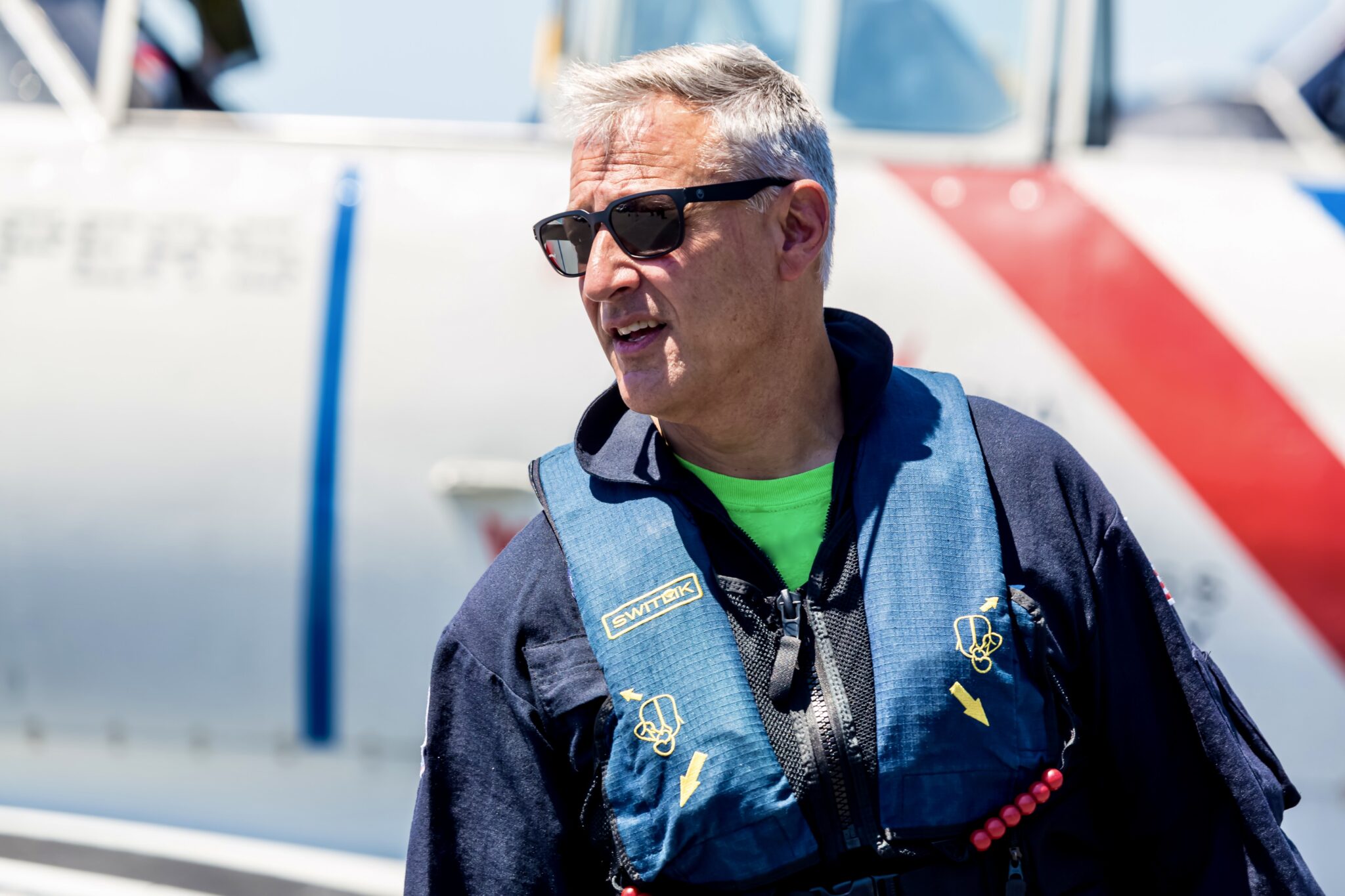 Chris Thomas is a third-generation pilot and earned his pilot's license at the age of 17 with his father as his flight instructor.  He has logged over 21,000 hours of flight time in more than 110 types of aircraft.   When not flying airshows, Chris is a Captain and Line Check Airman for a major airline. A graduate of Norfolk State University, Chris spent the 1990s as a professional firefighter for the Virginia Beach Fire Department.  Concurrently, he earned his aviation ratings and worked as a flight instructor, banner tow pilot and corporate pilot. Chris left the VBFD in 1998 and became an airline pilot.  An avowed aviation buff,  he pursued competitive aerobatics and formation flying and has participated in numerous events on the east coast.
Chris spent seven years with the GEICO Skytyper Airshow Team and served as the team's Operations Officer.  Chris was the Right-Wing Pilot in the #2 position and an alternate #4 Slot Pilot.
 When not flying, Chris can be found riding his motorcycle, playing guitar, or traveling with his family.   He resides in Virginia Beach, VA with his wife and two daughters.
Growing up in New Hampshire, Mike got his start in aviation at 14 years old as a sailplane pilot. While attending Daniel Webster College he was already working as a flight instructor in both sailplanes and powered aircraft. 
 After college, Mike served our country as a Naval Aviator for 22 years flying both the F-14 Tomcat and A-4 Skyhawk.  In addition to accumulating over 6000 hours experience as a Naval Aviator he flew over 100 hours of combat in support of Operation Desert Shield.     
 Mike brings extensive airshow experience to Warbird Thunder Airshows as former member of the Heavy Metal Jet Team (L-39), the Black Diamond Jet Team (L-39 & Mig-17), as civilian A-4 Skyhawk demonstration pilot and a 15-year member of the GEICO Skytyper Airshow Team.  Additionally, he is a 747 Captain and Instructor for a large world-wide cargo airline. 
 Mike is a father of two and  a proud grandfather.  He resides in Miami, FL with his girlfriend Nikki.